Creating the ambience for romance and a magical wedding is an everyday affair at the Sheraton Towers Singapore. Featuring some of the most ideal wedding venues Singapore has to offer, it unfolds in the grandeur of the décor, carries through with our legendary cuisine and is graced by impeccable Sheraton Service. For a grand wedding affair, our elegant Grand Ballroom is the ideal choice to impress your guests. If an intimate ceremony is the choice, we offer the outdoor garden with the soothing waterfall as a romantic backdrop. Your freedom to choose extends to the cuisine, floral displays, wedding favours - everything for the exact ambience you want at your ceremony. At hand are our experienced and dedicated wedding planners who will assist you in creating an occasion that you and all your guests will cherish for a lifetime. At Sheraton Towers Singapore Hotel, we make magical wedding dreams come true.
Download our wedding brochure here.
A Promise of Perfection
WEDDING BANQUET
Leading up to the Grand Ballroom is a majestic staircase for the bride and groom to make a sweeping grand entrance. The Grand Ballroom itself seats up to 420 people. The room itself has no supporting pillars, affording you and your guests an uninterrupted view of the celebration. Our Grand Ballroom offers plush, contemporary carpeting and soft furnishings, with timber veneer on the doors adding a touch of luxury. It is equipped with the latest audio-visual equipment, and 58 state-of-the-art computer-controlled Smart Lights. These Smart Lights may be adjusted to create almost any mood you can think of, giving you the luxury of customising the room ambience according to your needs.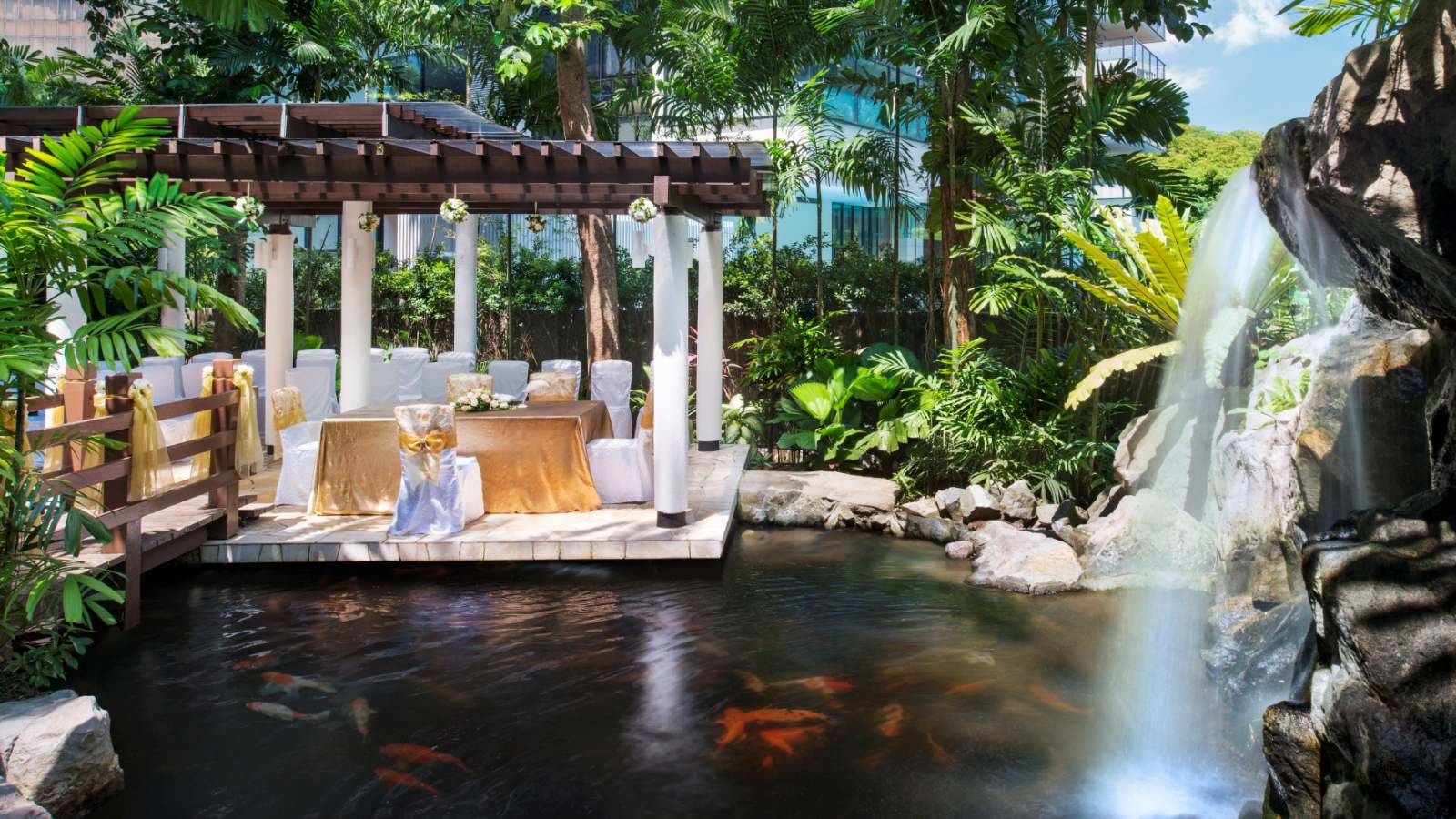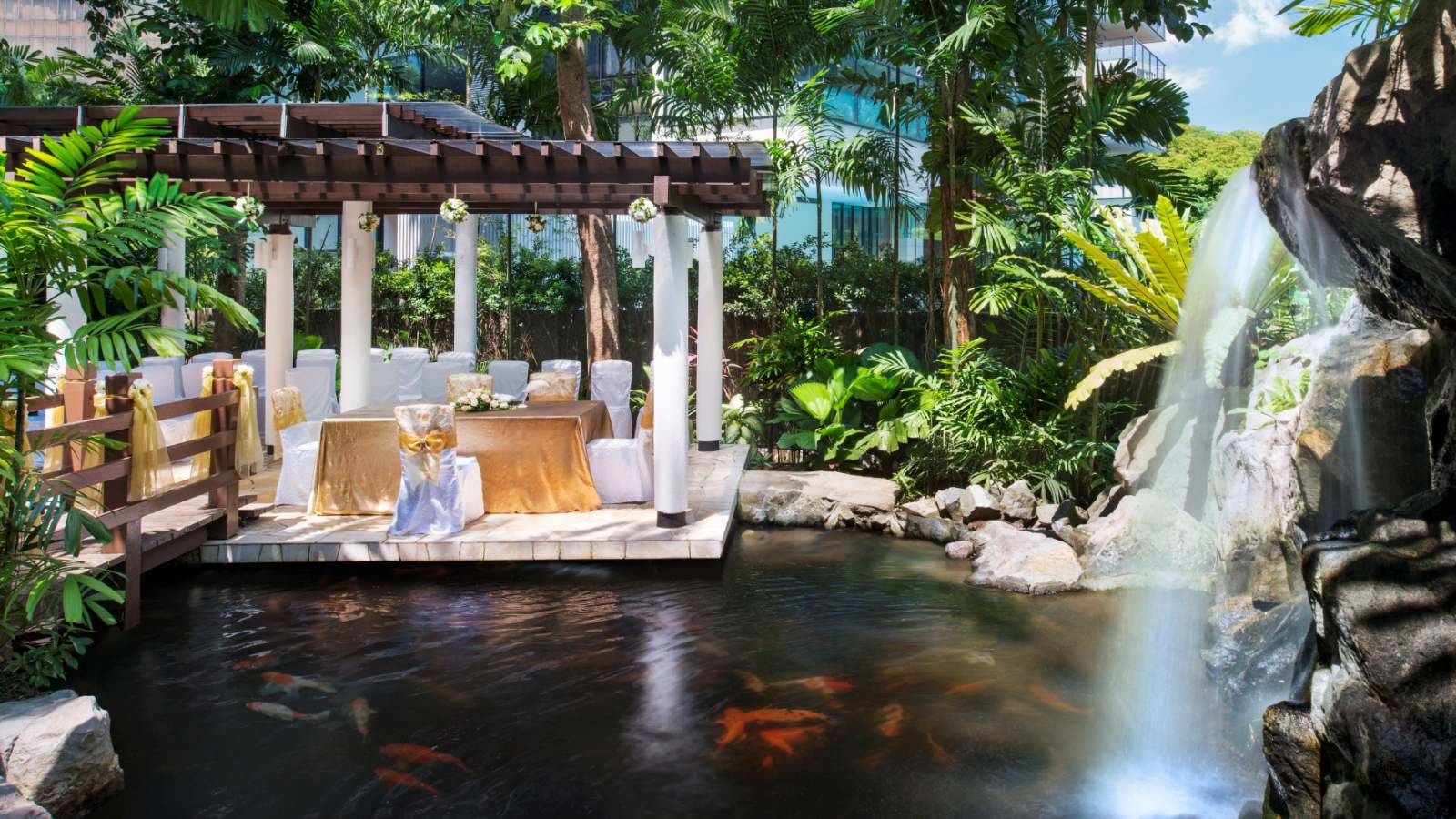 SOLEMNISATION

We also offer an intimate space to hold your solemnisation ceremony, by the gushing waterfalls and lush greenery on our grounds, for up to 25 of your guests.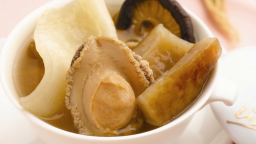 CULINARY SELECTION

An important component of any wedding celebration is the food and we give you the best at Sheraton Towers Singapore Hotel. Personalise your wedding menu by selecting mouth-watering dishes from the special a la carte selection created by our talented chefs from the renowned Li Bai Cantonese Restaurant.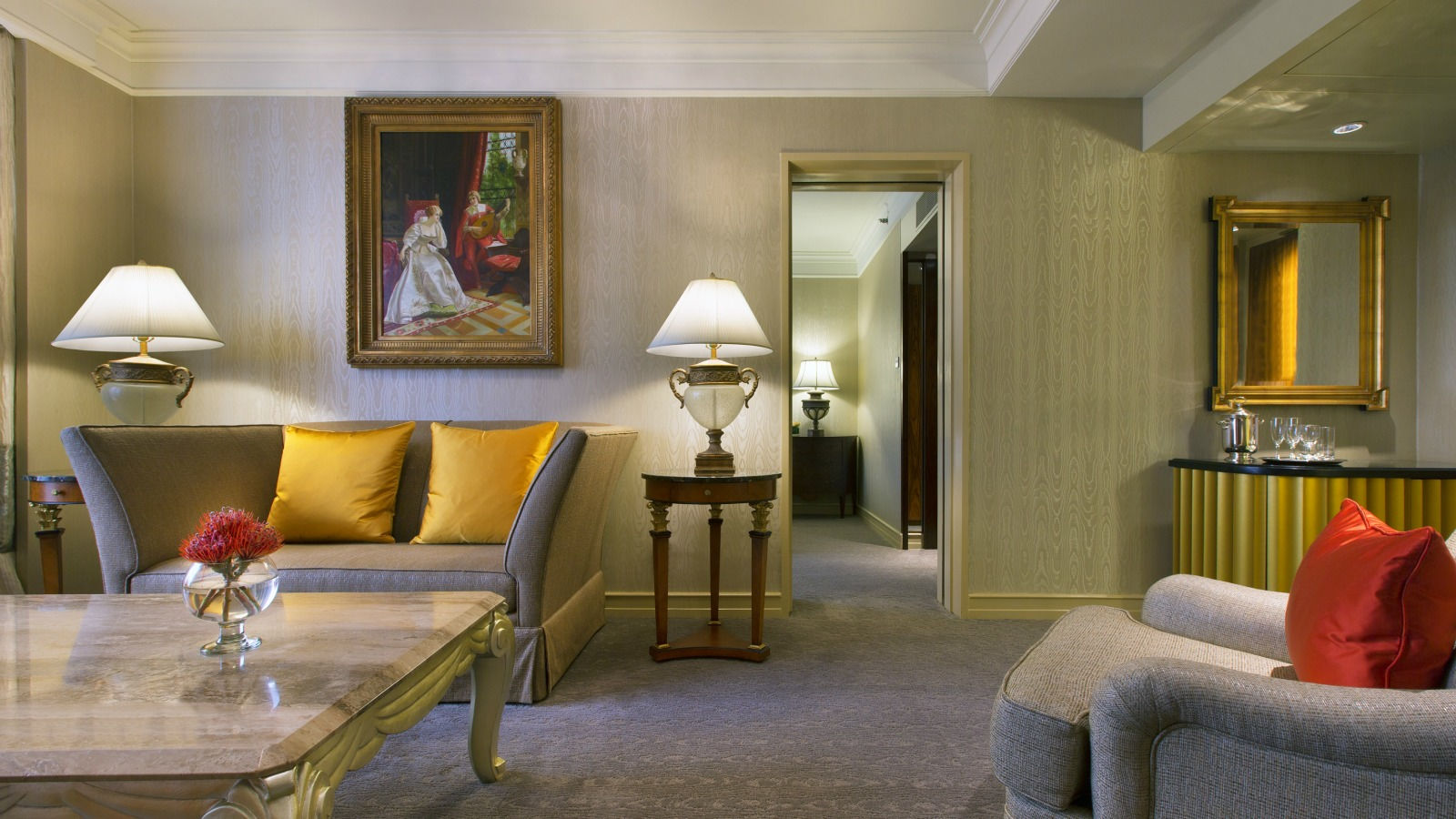 BRIDAL SUITES

Having played host to all of your guests, you may then adjourn to one of our 11 suites fashioned after famed heritage cities of the world. Choose to spend a romantic night within the luxurious setting of the suites, each furbished to imbue a particular ambience befitting a memorable occasion.
Please click below to view our attractive Wedding Packages for 2017/2018:
Note:
Prices are subject to 10% service charge and prevailing government taxes and are subject to change without prior notice
Packages are subject to change without prior notice
Incomparable Weddings
Creating the ambience for a romantic and magical wedding is an everyday affair at the Sheraton Towers Singapore, featuring grand décor, legendary cuisine and impeccable Sheraton Service.
View our attractive Wedding Packages:
For reservations and enquiries, please call +65 6839 5832/5845 or email weddings@sheratonsingapore.com.
Terms & Conditions
© 2017 Starwood Hotels & Resorts Worldwide, Inc