The Dining Room - Hotel Buffet in Singapore
Located at the Lobby Level
Well-known for the romantic and serene ambience with its signature cascading waterfalls, rockpools and lush landscaped gardens, The Dining Room is a choice destination for a cosy dinner, hearty Singapore international buffet, a sweet dessert afternoon or a relaxing drink and cuppa in the evenings. Located at the lobby level, The Dining Room offers exquisite international, Asian and local favourites on the menu. Our must-try signature dishes from the à la carte menu are Crabmeat Fried Rice and Sheraton Towers Laksa served either fried or gravy style. Mouth-watering desserts that we are famous for include Ice Burger and Mud Pie.
Menu | All Day Ala Carte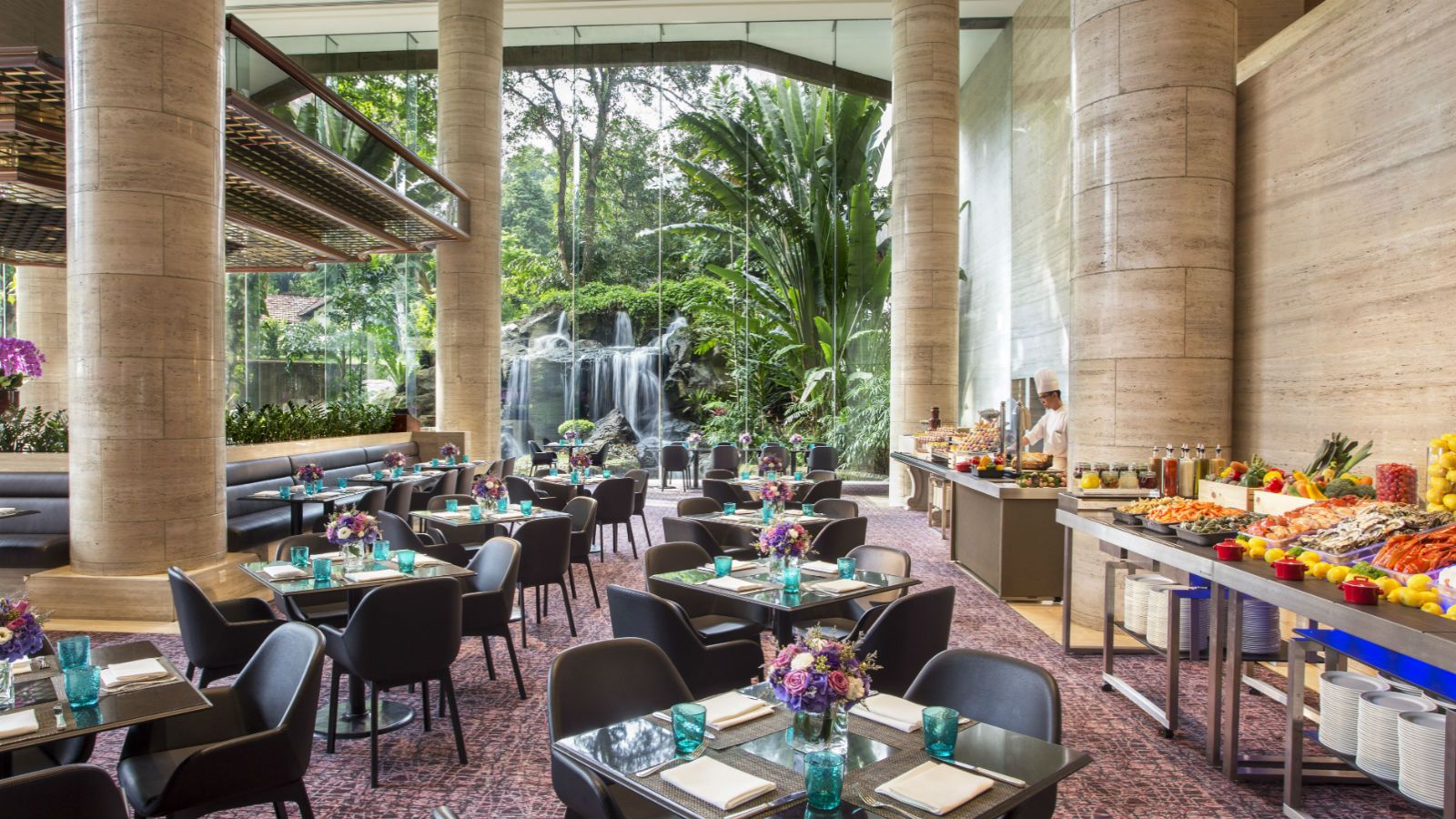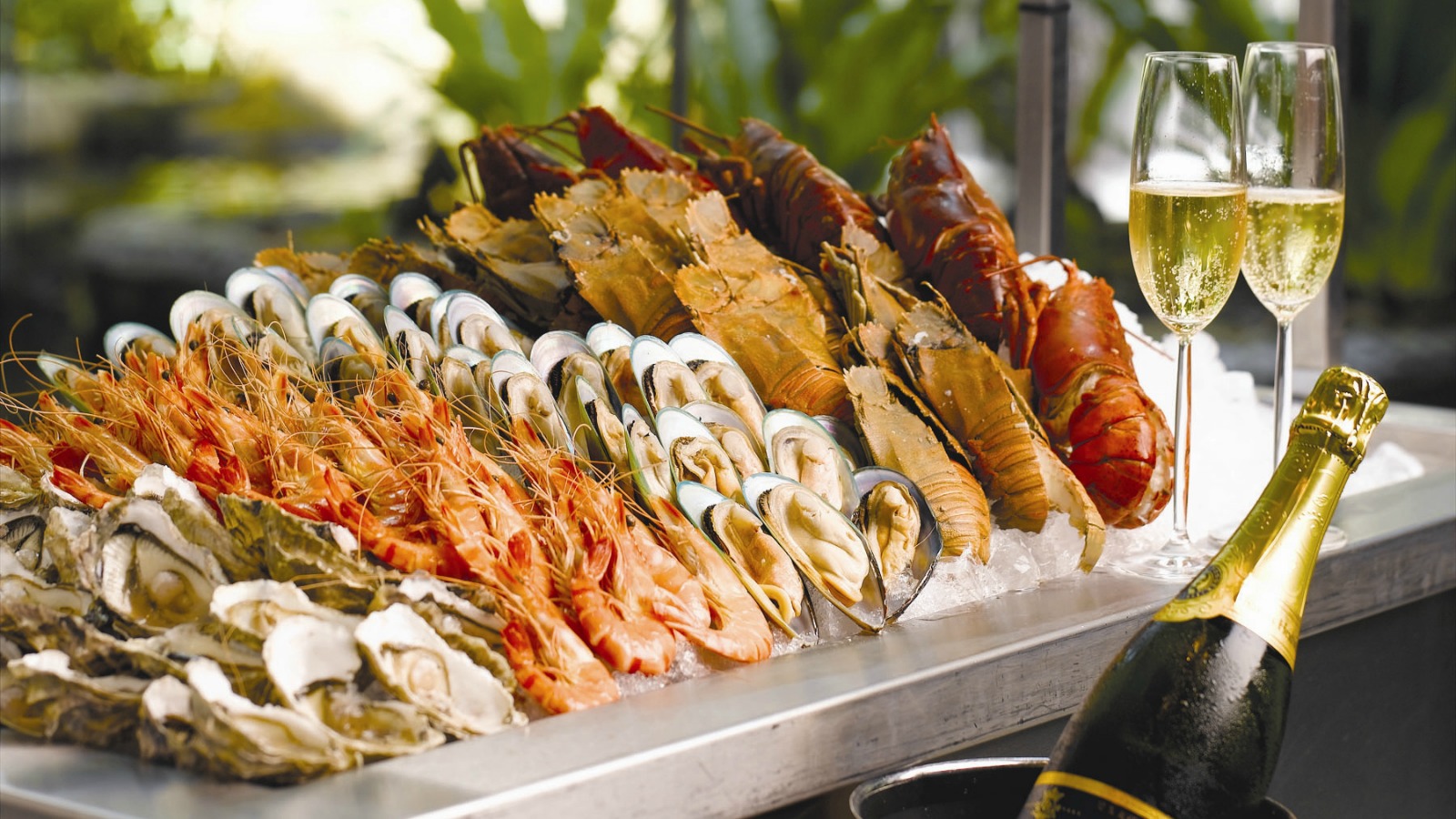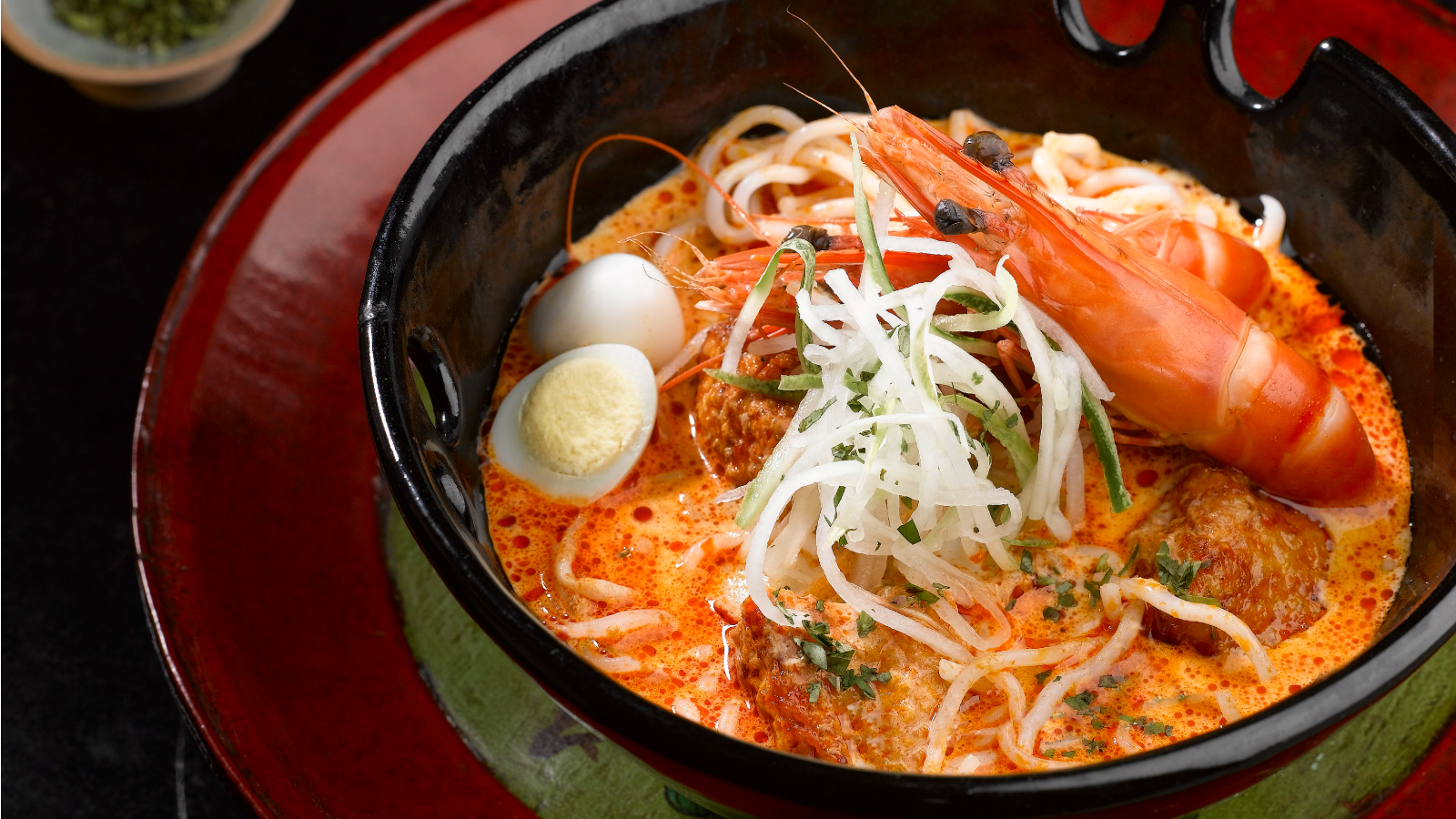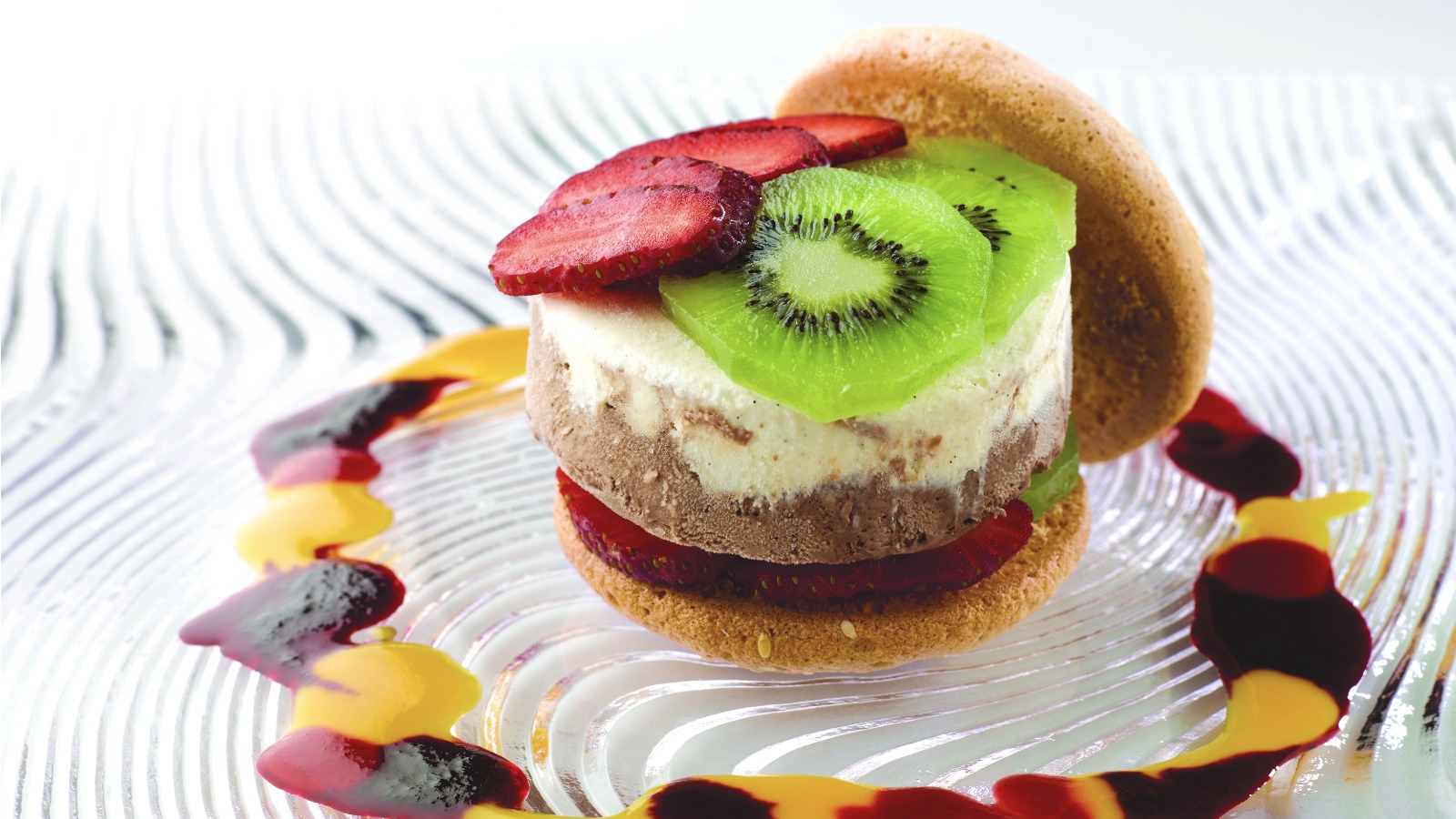 Hotel Buffet in Singapore
BREAKFAST
6.00am to 10.30am daily
A lavish inter-continental breakfast buffet for a good start of the day. Enjoy a sumptuous selection of fresh fruits, blended juices, yoghurts, cereals, eggs done to your liking and a good spread of breads.
LUNCH
12.00pm to 2.30pm on Weekdays
The weekday lunch buffet is the talk-of-the town. Featuring a splendid international spread including Asian exotics, Western cuisines and local favourites, patrons often return for more of the tantalising sashimi, myriad hot food selection and exquisite desserts. There is also an àla carte menu featuring the famous Sheraton Towers Laksa, succulent steaks, fish and chips, juicy burgers and sandwiches.

12.00pm - 2.30pm on Weekends
Satisfy your cravings for delectable Asian offerings with our well-loved Saturday lunch buffet where we feature a wide variety of local favourites alongside a live station. The highlight at the scrumptious dessert corner has to be the warm Durian Crumble with crispy, buttery crumble and generous fresh durian pulp.

On Sunday afternoons, indulge in an extensive international and local spread of appetizers, entrees, and inviting desserts. Look forward to our live stations serving our signature Sheraton Towers Laksa, Roasted Prime Rib Roast Beef or Lamb, among many other delectable offerings.
DINNER

A la carte
6.30pm to 11.30pm daily

As the sun sets, The Dining Room takes on a more intimate ambience, ideal for a romantic date or relaxing dinner with your loved ones and friends.

Dinner Buffet
7.00pm to 10.00pm daily
Wednesday - W.O.W Promotion
Don't forget about our Women Only Wednesday – where all females stand to enjoy 50% off a sumptuous Buffet Dinner at The Dining Room. Be pleasantly surprised with the reincarnation of our usual buffet menu to a Mediterranean spread that sees an extensive use of herbs and spices, bountiful seafood as well as the mouth-watering desserts that would definitely appeal to the feminine palate.
*Offer is capped at 10 people and valid for adult price only.

Thursday to Saturday
Indulge in our weekend buffet spread of international & local cuisine with your family and friends. Extensive selections range from Seafood Platter on Ice, Prime Rib Roast Beef or Lamb, local cuisine such as Chicken Curry, Hokkien Noodle and Seared Duck with Orange Sauce. Have a sweet finale with our array of delectable desserts that include Salted Egg White Chocolate Fondue and warm Durian Crumble.

Sunday - Family Day
There's nothing quite like kicking back on a Sunday while enjoying a spectacular spread of good food in the company of your loved-ones. With buffet dinner now available on Sunday at The Dining Room, make it a weekly date with your family to indulge in fabulous treats like Seafood on Ice, Wok-fried Salted Egg Mud Crab, Slow-roasted Melting Ribeye, our Signature Laksa and an array of irresistible desserts.
For reservations:
T: (65) 6839 5621
E: thediningroom@sheratonsingapore.com