The Dining Room - Hotel Buffet in Singapore
Located at the Lobby Level
Well-known for the romantic and serene ambience with its signature cascading waterfalls, rockpools and lush landscaped gardens, The Dining Room is a choice destination for a cosy dinner, hearty Singapore international buffet, a sweet dessert afternoon or a relaxing drink and cuppa in the evenings. Located at the lobby level, The Dining Room offers exquisite international, Asian and local favourites on the menu. Our must-try signature dishes from the à la carte menu are Sheraton Towers Laksa served either fried or gravy style and cod fish and chips served either fried or grilled. Mouth-watering desserts that we are famous for include warm durian crumble with crispy, buttery crumble and a generous dollop of fresh durian pulp.
Menu | All Day Ala Carte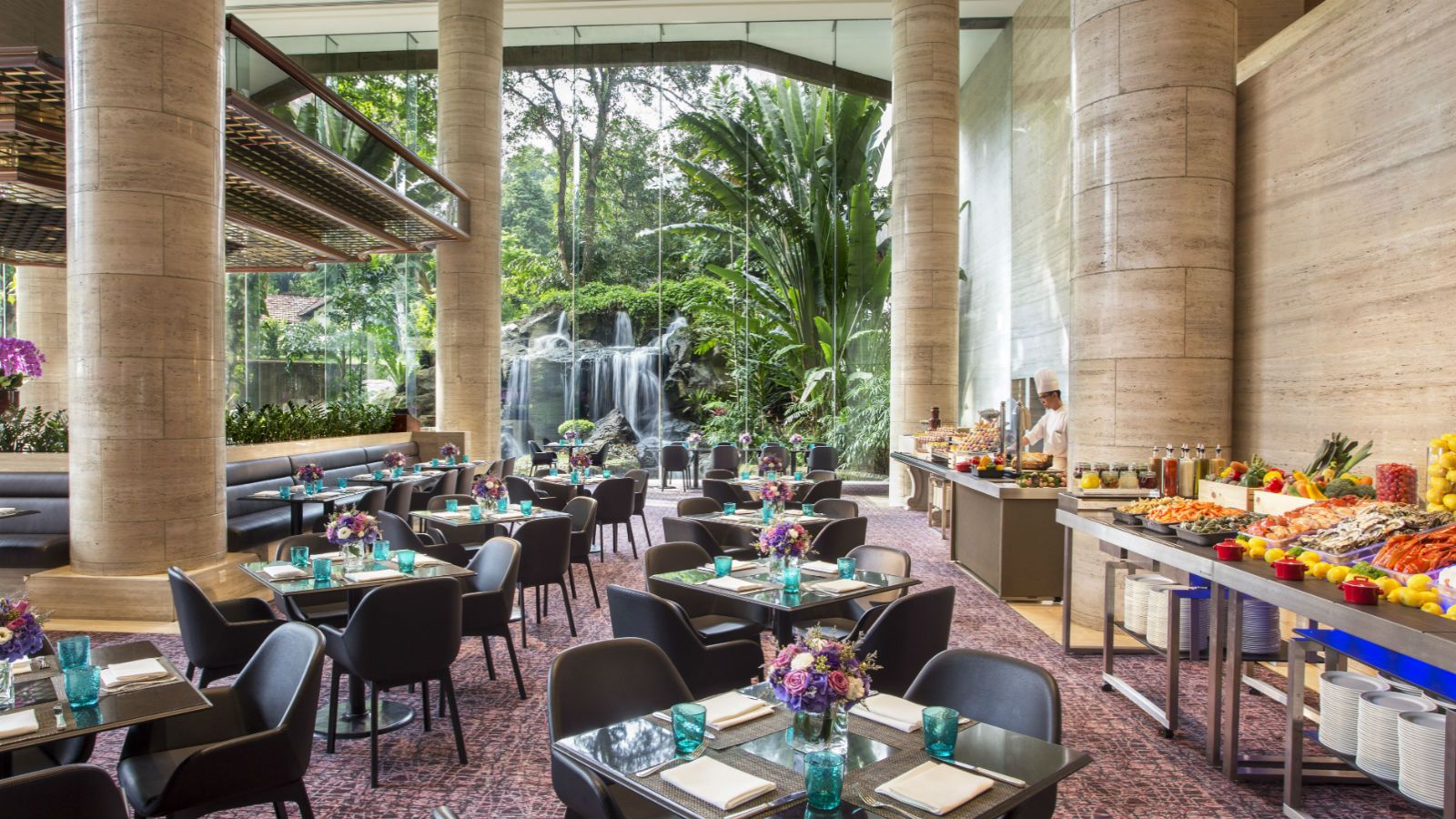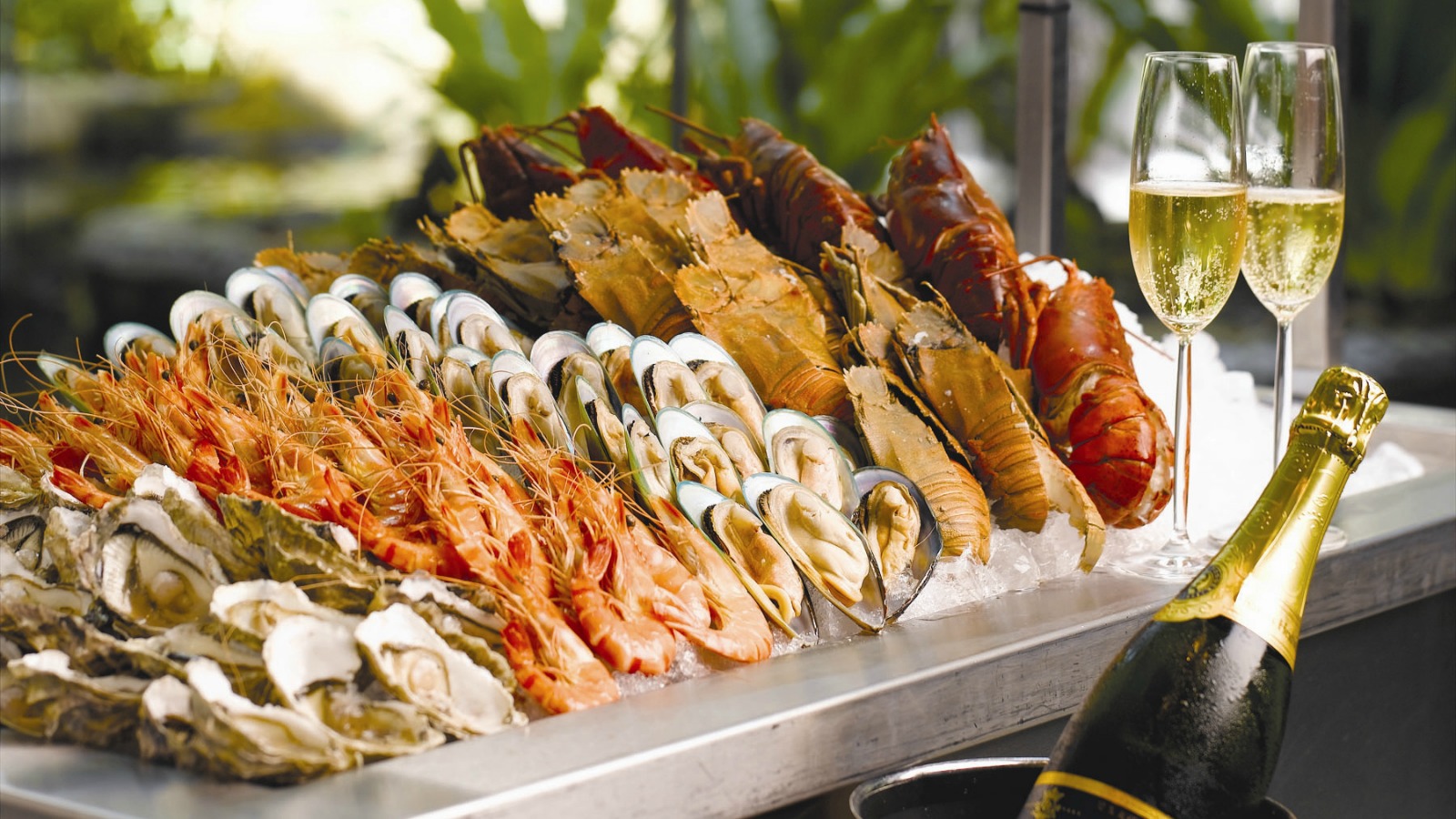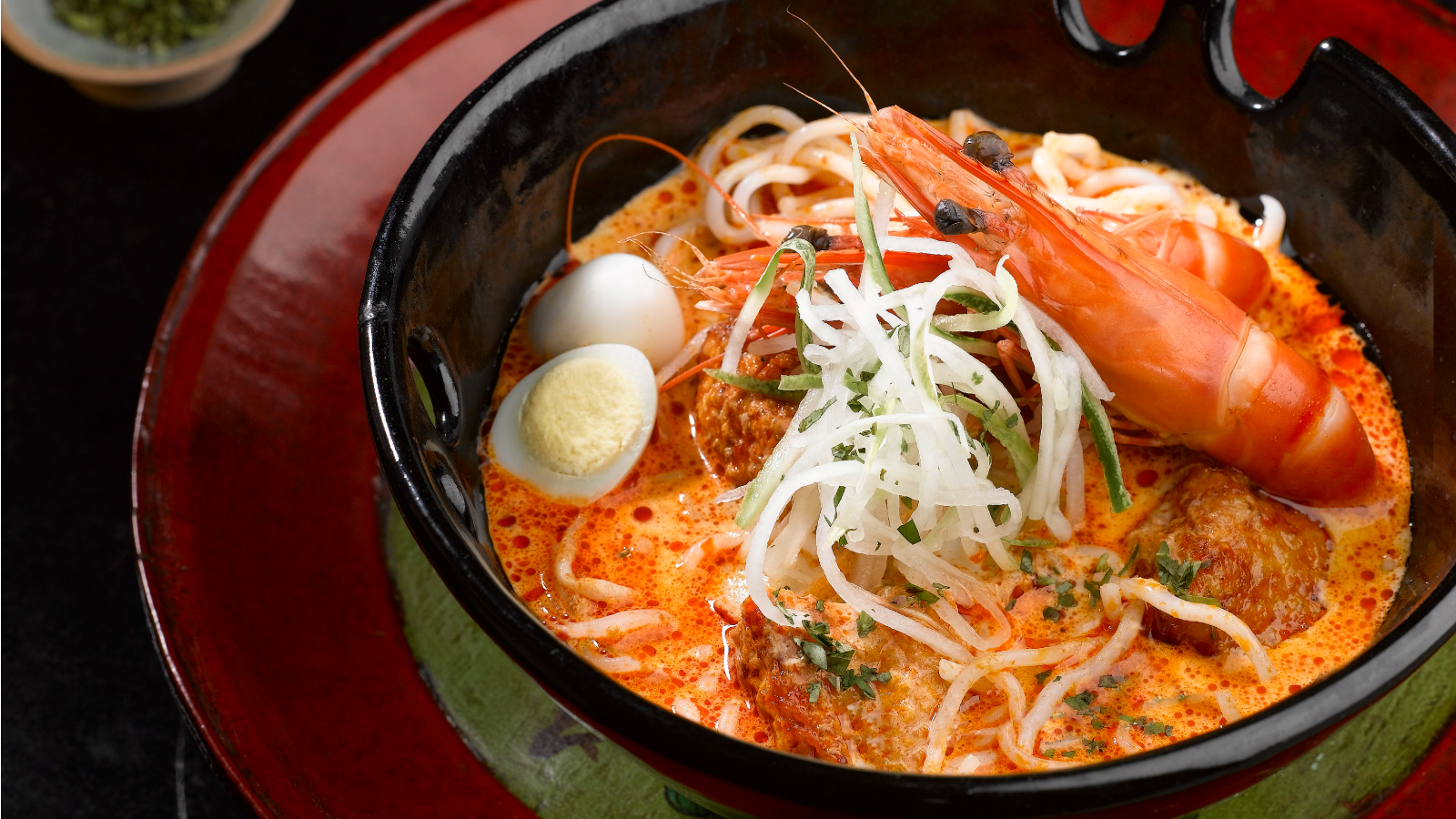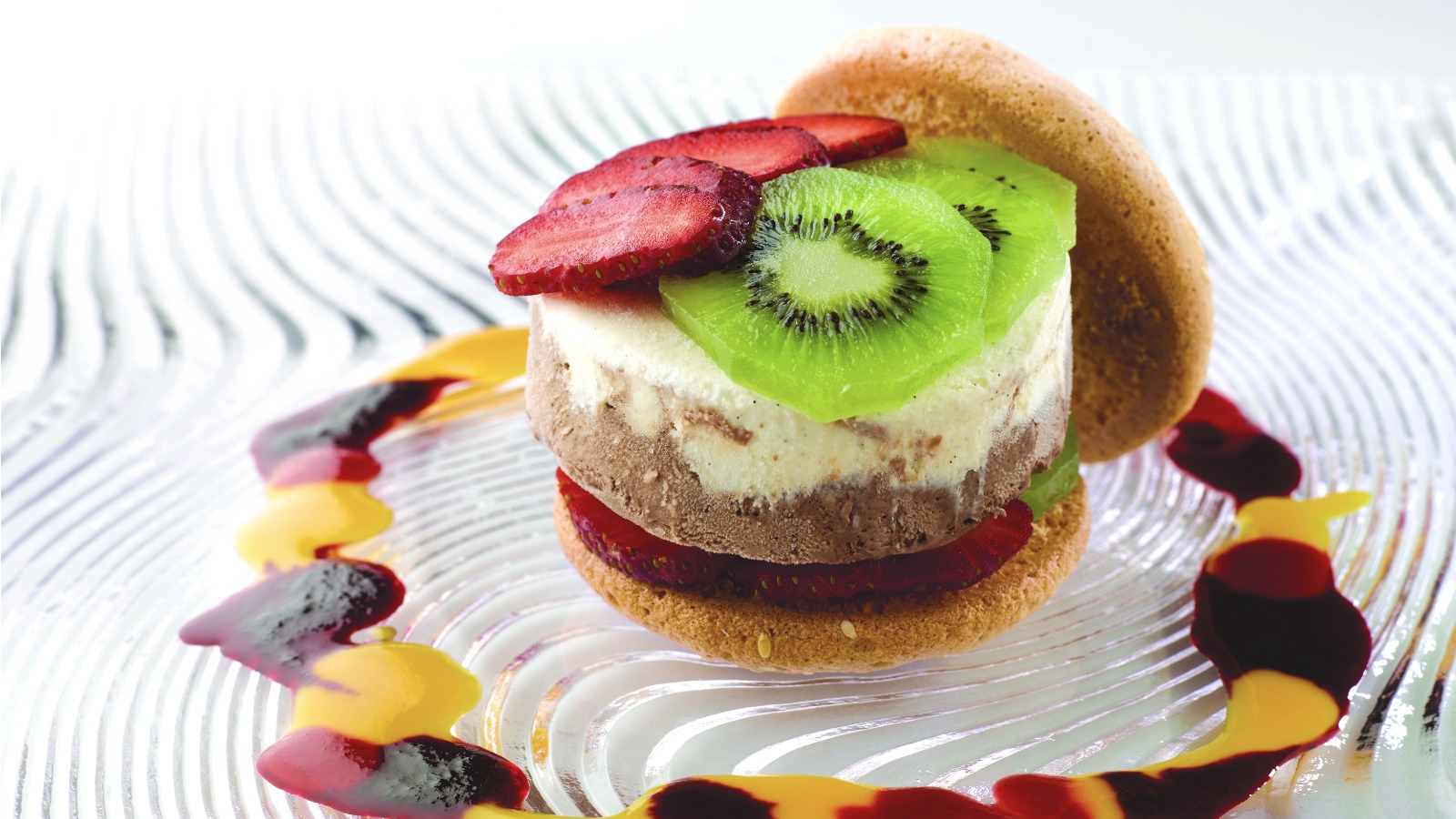 Hotel Buffet in Singapore
BREAKFAST
6.00am to 10.30am daily
A lavish Inter-Continental breakfast buffet that is a great way to start off your day. Enjoy sumptuous selections of fresh fruit, yoghurt, blended juice, cereal, egg done to your liking and a bounty of freshly baked bread.
LUNCH
12.00pm to 2.30pm on Weekdays
The weekday lunch buffet is the talk-of-the-town. Featuring a splendid International spread that includes Asian exotics, Western cuisine and Local favourites, patrons often return for more of the tantalising sashimi, hot food selection and exquisite desserts. There is also an a la carte menu featuring the famous Sheraton Towers laksa, cod fish and chips served either fried or grilled, succulent steak, juicy burgers and sandwiches.


12.00pm - 2.30pm on Weekends
Satisfy your craving for delectable Asian offerings with our well-loved weekend lunch buffet where we feature an extensive International and Local spread of familiar favourites alongside "live" stations serving our signature Sheraton Towers laksa, roasted prime rib of beef or lamb, among many other scrumptious offerings.
The highlight at the invitingdessert corner has to be the warm durian crumble with crispy, buttery crumble and a generous dollop of fresh durian pulp. With a lavish spread like this, weekends will never be the same again.
DINNER

A la carte
6.30pm to 11.30pm daily

As the sun sets, The Dining Room takes on a more intimate ambience, ideal for a romantic date or relaxing dinner with your loved ones and friends.

Dinner Buffet
7.00pm to 10.00pm daily
Wednesday - W.O.W Promotion
It is wonderful being a woman! Sheraton Towers Singapore Hotel celebrates the invaluable worth of a woman with Women Only Wednesdays - where just for being female, you stand to enjoy our sumptuous International buffet spreadevery Wednesday evening with a specially tailored menu that would appeal to the feminine palate. Be pleasantly surprised with the reincarnation of the usual buffet menu to an International spread that sees an extensive use of local herbs and spices, bountiful fresh seafood, and mouth-watering desserts. All female guests (children included) will enjoy this sumptuous Wednesday dinner buffet at half price!
*Offer is capped at 10 people and valid for adult price only.

Thursday to Tuesday
Indulge in our buffet spread of International and Local cuisine with your family and friends. Extensive selections range from seafood on ice, live seasonal oyster, Japanese sashimi, roasted prime rib of beef, local delights such as chilli and black pepper crab, lobster in special kam heong (golden fragrance) sauce, cereal chicken, Hokkien noodle and roast duck with hoisin sauce. Enjoy a sweet finale with an array of delectable desserts that include dark chocolate fondue, warm durian crumble and all-time favourite waffle with ice cream.
For reservations:
T: (65) 6839 5621
E: thediningroom@sheratonsingapore.com