Lobby Bar - Afternoon Tea in Singapore
Located at the Lobby Level
9.00am to 1.00am daily
The Lobby Bar located in the main lobby offers a cosy, yet elegant setting. The inviting and warm ambience provides a relaxing setting for a refreshing cocktail, a cup of coffee or fragrant afternoon tea in Singapore, serenaded by live music in the evenings.
An ideal place to meet before or after a meal at the Sheraton Towers Singapore Hotel, The Lobby Bar in Singapore offers an extensive range of wines, beers and liquors. Also available is a reasonably priced selection of tasty bar-snacks such as freshly shucked oysters, deep-fried chicken drumlets, calamari and gyoza.
For reservations:
T: (65) 6839 5625
E: lobbybar@sheratonsingapore.com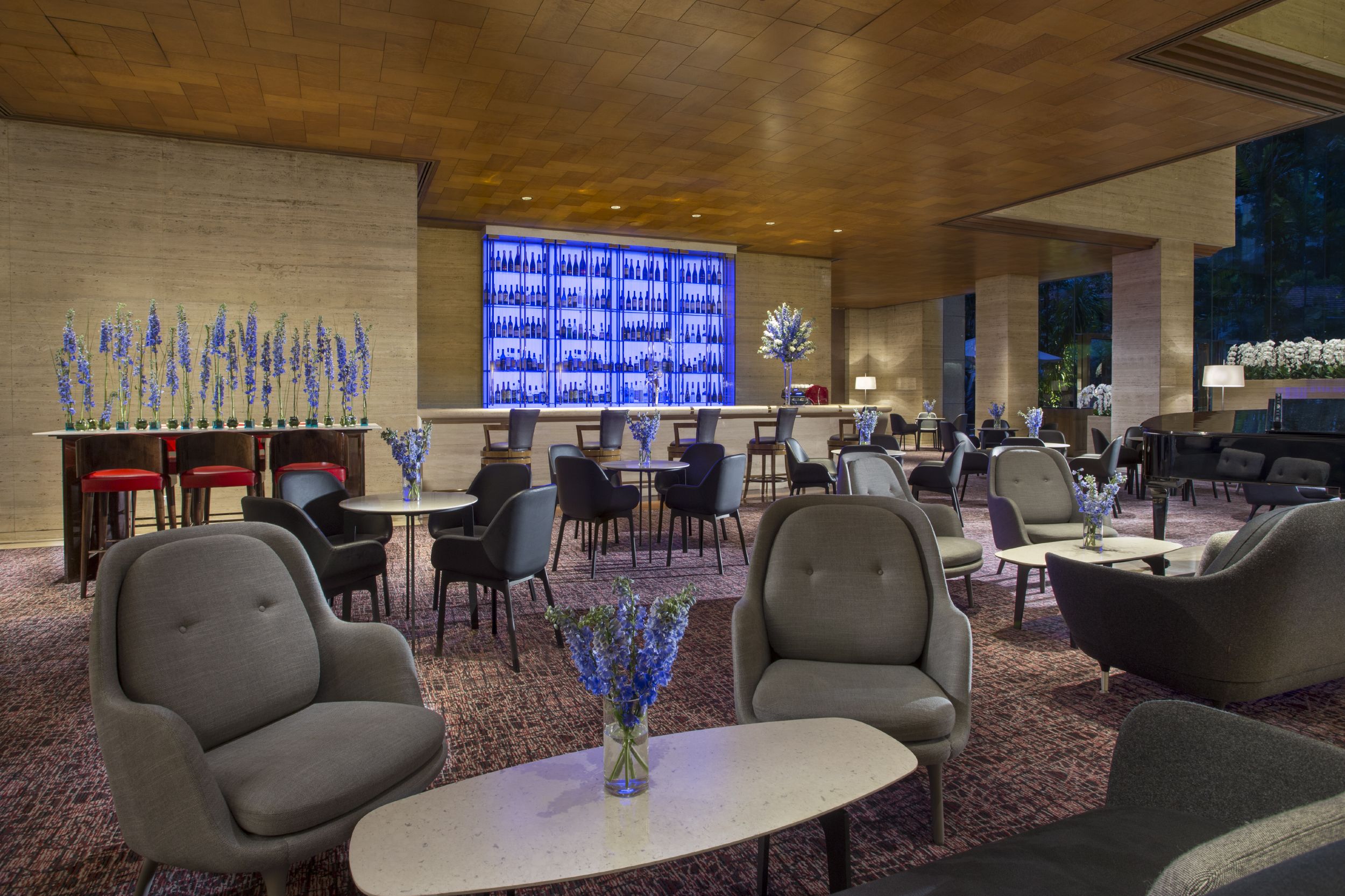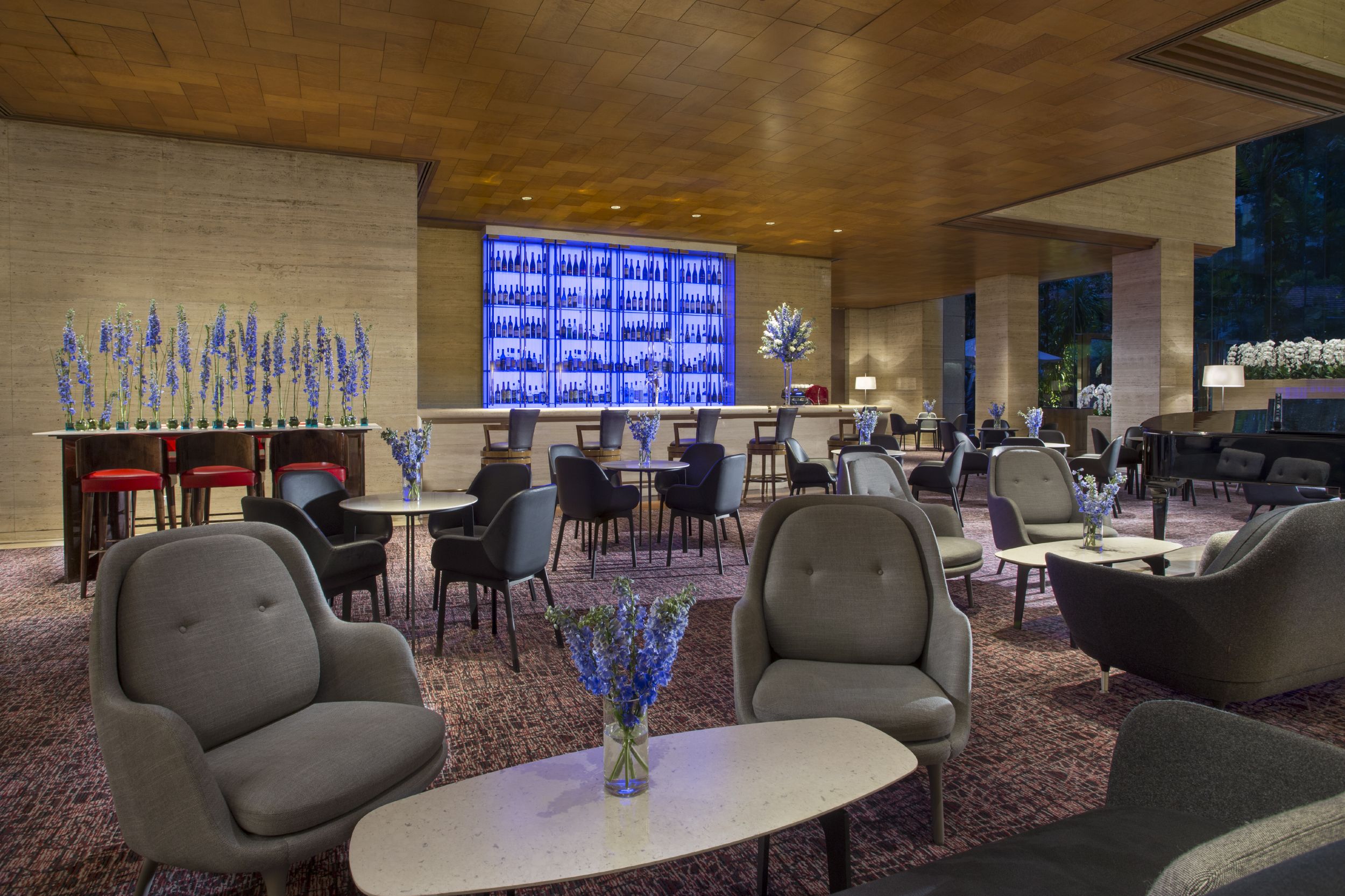 Japanese Afternoon Tea
Available daily from 2.00pm to 5.00pm

Whet your appetite with our new Japanese afternoon tea that boasts an array of Japanese snacks such as Mochi, Cold Soba Noodles with Quail Egg and Fish Roe, as well as a delectable platter of assorted Sushi and Salmon Sashimi. Snuggle in a cosy couch and pamper yourself to a truly decadent afternoon today!
English Afternoon Tea
Available daily from 2.00pm to 5.00pm

For an afternoon with a difference, opt for our quintessential English Afternoon Tea. Served in the finest English tradition, it includes delicate pastries, fresh scones with house-made clotted cream and slow-poached berry jam, assorted sandwiches, and freshly brewed leaf tea. Indeed, you may choose from the renowned Mackwoods collection of fine Ceylon teas, from the unblended single estate black teas in different grades. Not surprisingly, English Afternoon Tea is fast becoming an institution at Sheraton Towers Singapore.